About us
Blue Box Sourcing Ltd. is a "ready to wear" clothing manufacturing and trading company, headquartered in Dhaka, Bangladesh. This company was established on 2014 in Dhaka by three young visionary directors of two leading buying houses of Bangladesh with a vision of empowering youth involvement & investment in this growing industry. Each of our founders has more than 15 years of experience in this field. Combining their vast experience, knowledge, hard work & vision this company is rapidly becoming one of the major players in this sector. With our vast sourcing knowledge we have ensured that our customer gets best value of their money. We are proud to have a group of dedicated technical experienced young people who are working continuously for our customers to make their purchasing experience pleasant. Because of our dedication to our work, from last two years we were able to gain a significant amount of growth with a remarkable amount of turnover & most importantly earned a great amount of trust from our customers across the whole world. We believe business is not all about the money. Trust & relationship is the key of success which anyone can't buy through money but have to achieve gradually. This company is your one stop solution for all kind of apparel sourcing. Try us, you will see the difference.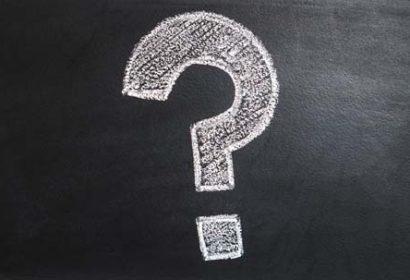 Why us?
Extremely competitive price point.
In house fashion designer to support customer's design & development team.
Collection and sampling support to convert your concept in reality.
In house QC fleet& technical team to ensure quality inbulk products.
Highly experienced professional merchandising team to handle your order and to make on time shipment.
Pro-active response & proper communication skill.
In house testing.
100% Compliant.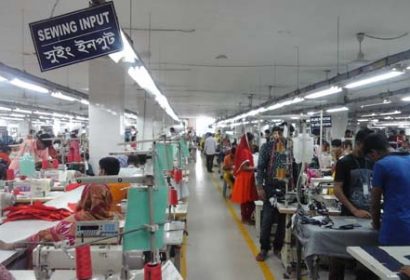 Factories
Souring an appropriate factory for a particular order is very important. We have separate departments working as a teamto carefully inspect a potential factory against customer particular requirements. We carefully evaluate & provide most practical inspection reports to our customer before finalizing a factory for the production. For a copy of our inspection report please e-mail us.Below points we check during inspection.
Technical Capability: Our technical team evaluates the presence of required machineries& workers skill,which is necessary toachieve required quality. They also evaluate the CAD/pattern department as well during their inspection. Not only evaluation, during their visit they also share their expertise as well.
Financial Capability: We believeevaluating financial capability of a factory is very important before placing an order. Our commercial team check factories bank liabilities, credit limits, capability of opening back to back LC, supplier payment histories etc. by communicating their respective bank during inspection.
Compliance Issues: From the beginningof garment industry compliance was a very important issue. Our compliance department is very strong & they carefully evaluate the full status of factory compliance.If a factory does not meet the requirement, we help them to achieve the standard by closely working with them. This benefits them for other customers too. Right now almost all of our associate factories are compliant. We follow standard of: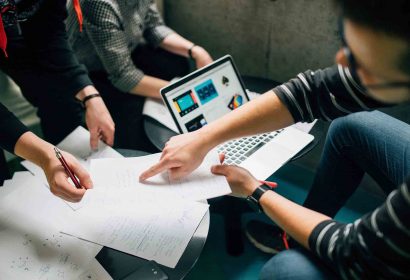 Work Process
From price quotation to shipping of bulk goods, we go through very carefully planned procedures which makes us more efficient not only to organize on time delivery & ensure proper quality but also helps us to establish better communication with our customers. We make sure that our customers receive every update on-time throughout the whole order execution period.
Products: T- Shirt, Polo Shirt, Sleepwear, Hoody, Tang Top, Yoga Pant, Sportswear, Slip, Retro, Boxer, New Born Clothing, maternity wear, Knit Dress, Jogging Pant, Jogging Shorts etc. for men's, ladies & kids.
Fabrics:
100% card/combed ring spun organic or regular cotton single jersey, 1×1 rib, 2×2 rib, Interlock, French terry, Fleece, pique, Lacoste solid color or AOP color with different type of finish or wash like garment dye/cool dye. GSM ranged from 140 to 300.
95% cotton, 5% spandex card/combed ring spun organic or regular cotton single jersey, 1×1 rib, 2×2 rib, Interlock, Lacoste solid color or AOP color with different type of finish. GSM ranged from 160 to 260.
100% polyester single jersey, 1×1 rib, 2×2 rib, interlock, mesh Solid color or AOP color, GSM ranged from 150-200.
95% polyester 5% spandex single jersey, 1×1 rib, 2×2 rib, interlock, mesh. GSM ranged from 150-200.
60/40 or 80/20 Cotton/Polyester or 100% polyester Polar Fleece, Micro Polar fleece, Coral fleece both side/one side brush, anti-piling in different weights and combination. Also with different wash like burnout, Tie Dye etc.
Product: Denim Pants, Denim Jacket, Denim Shorts, Twill Long Pants & Short Pant (chino, five pocket, cargo), Skirt, Beach Shorts, Work Wear, All kinds of Jacket (ultra-light, down, feather), Ski-Jacket, SoftShell Jackets, Softshell Pant, Formal or casual shirt, Formal Coat, Dress, Blouse for men's, women's & kids.
Fabrics:
100% Cotton Denim, 98% Cotton 2% Spandex Denim, 60% Cotton 40% Polyester Denim, 87% Cotton 12% Polyester 1% spandex Denim, 76% Cotton 22% Polyester 2% Spandex Denim, Cotton/Modal Denim, knit Denim, Slub denim with GSM range from 4.00 oz to 14.00 oz after wash. All with so many different wash option.
100% Cotton or 98% Cotton 2% Spandex Twills, Satin, Corduroy, Fishbone Pattern, Dobby, Canvas & Poplins with GSM range from 130 to 300 after wash.
95% Polyester, 5% Spandex SoftShell (water proof but breathable) with different GSM range of 240 to 350.100% Polyester Taslon, Ottoman, Oxford, Taffeta, Tricot for Jackets with different type of coating like PU, Bionic finish eco, Teflon etc.
100% Polyester or 100% Viscose Challis, Crinkle, Georgette, Wrinkle Opaque with different GSM range of 130 to 210.
Product: Ladies pull over, vest Men's Pull over, vest, Socks.
GG: 1.5/3/5/7
Yarn:
Cotton, Acrylic, Acrylic/Cotton/Lurex, Acrylic/Wool, Viscose/Nylon, Cotton/Polyester/Lurex, Acrylic NAP, Acrylic Mélange, Acrylic Wool like, Acrylic Tammue/Feather/Polyester Slub, Acrylic Channile, Nylon/Feather/Polyester, Acrylic Cashmere Like, Pure Wool etc. Any kinds of local & foreign yarn on any count.
Our Services
We are always passionate on new idea generation and development
We empower
a green world
We ensure that manufacturing of our products lefts very low carbon emission on environment which helps to empower a green world for our next generation. Also, all of our products are guaranteed to be free from all kinds of harmful substance so that you can wear it with confidence. We strictly follow below standards.